Reactor Lab is a pioneer in developing interactive simulations for active learning. This is a screenshot of an experiment in the Lab in March 1993 – 25 years ago this month. The Lab was a single HyperCard stack. Click on the image to see a larger version.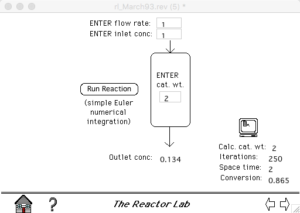 Here is the same experiment in today's desktop Reactor Lab.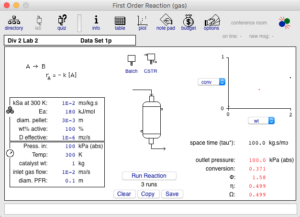 A brief history of the development of Reactor Lab through 2006 is available at LiveCode Journal (hit browser back button to return here). The article refers to Revolution, which was LiveCode's previous name. LiveCode is the development tool used to build the desktop version of ReactorLab.